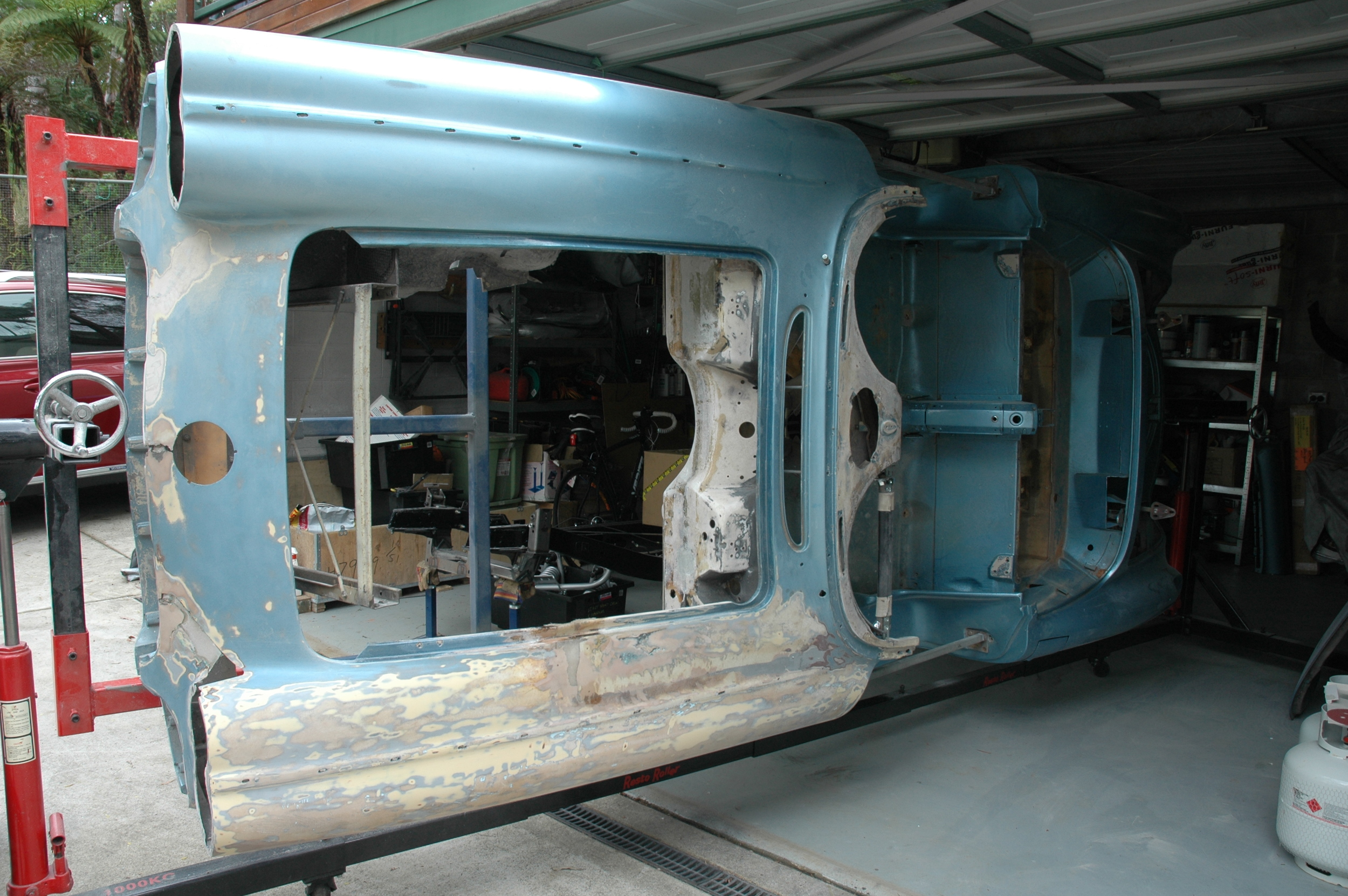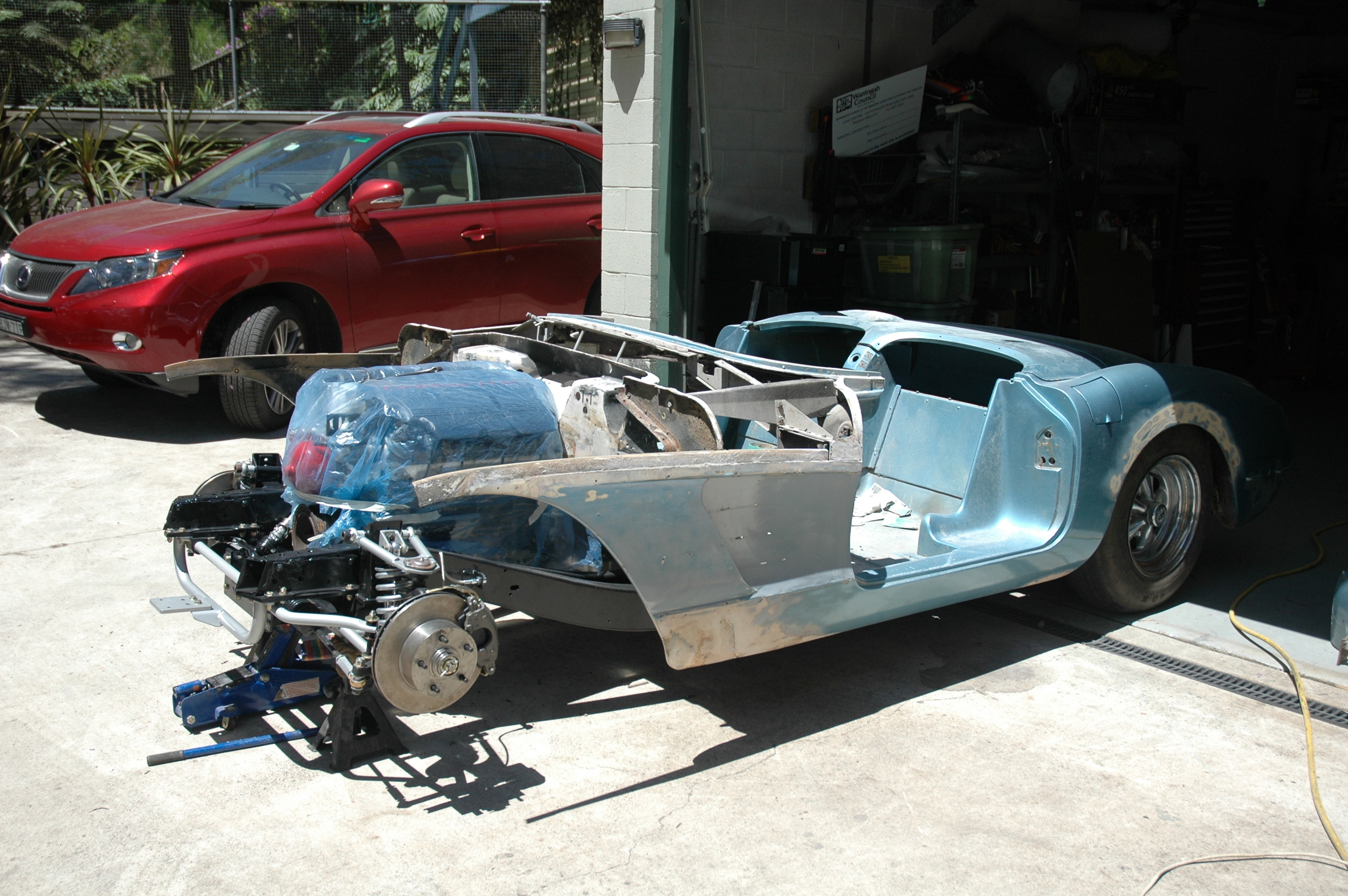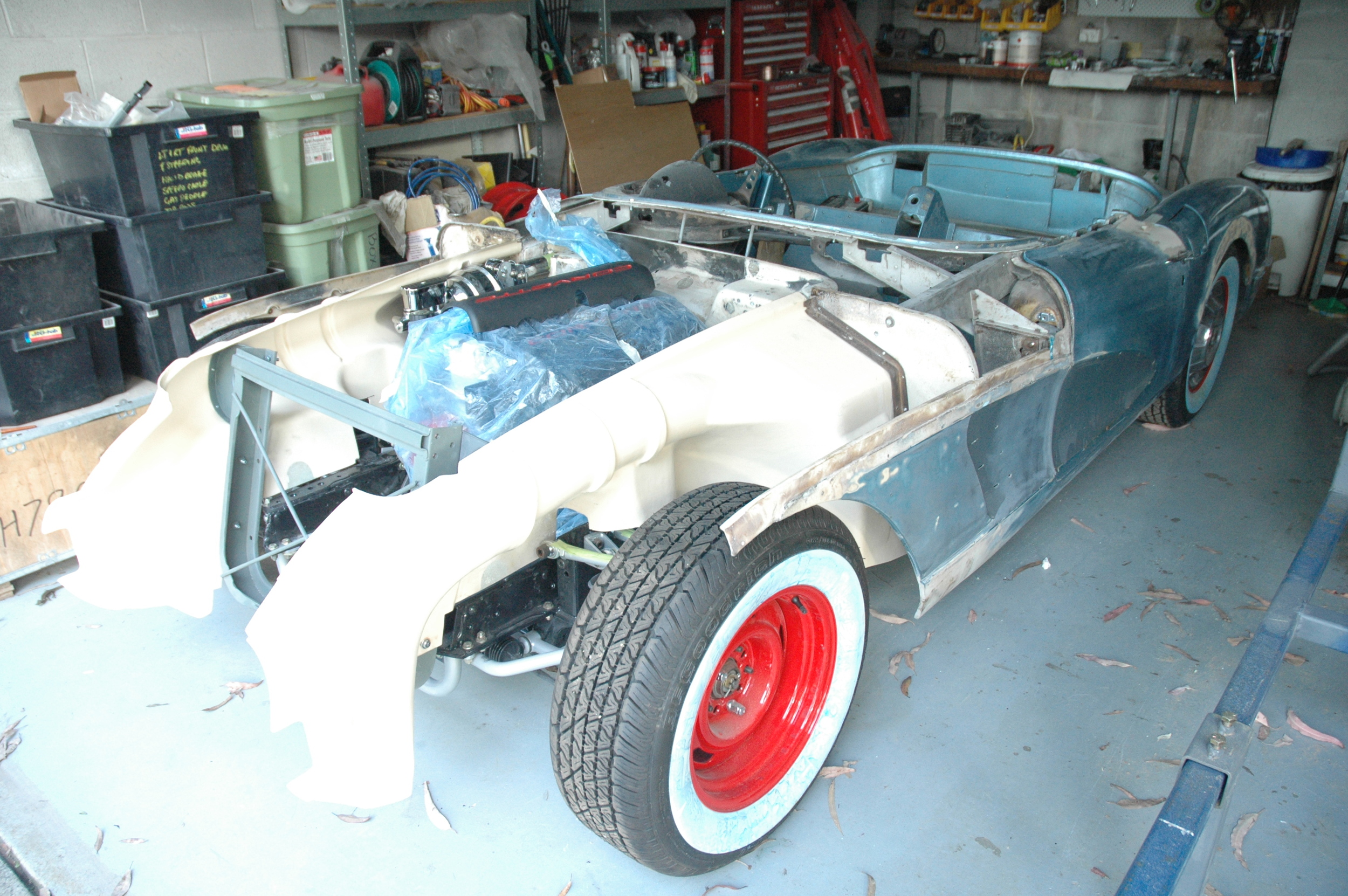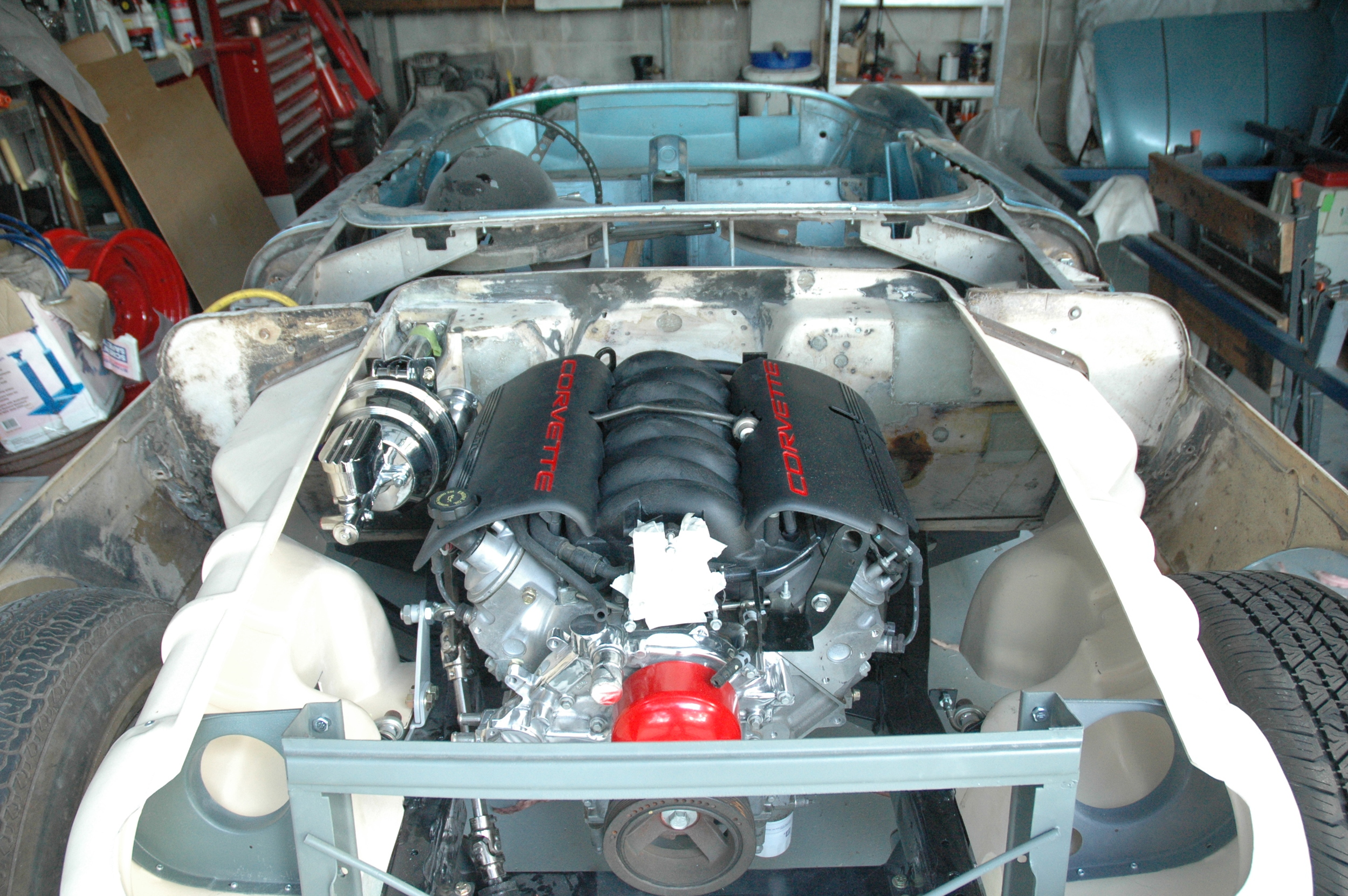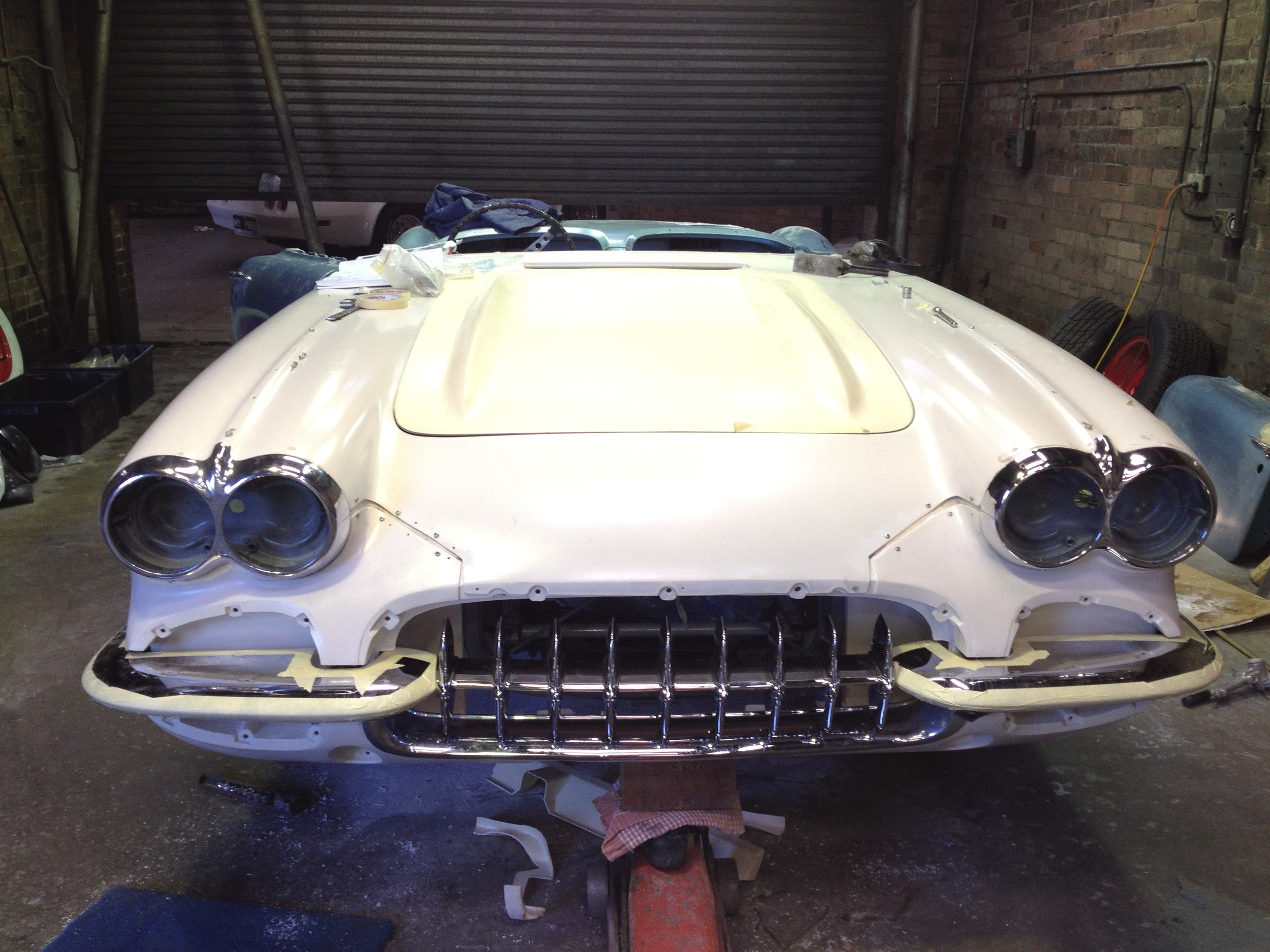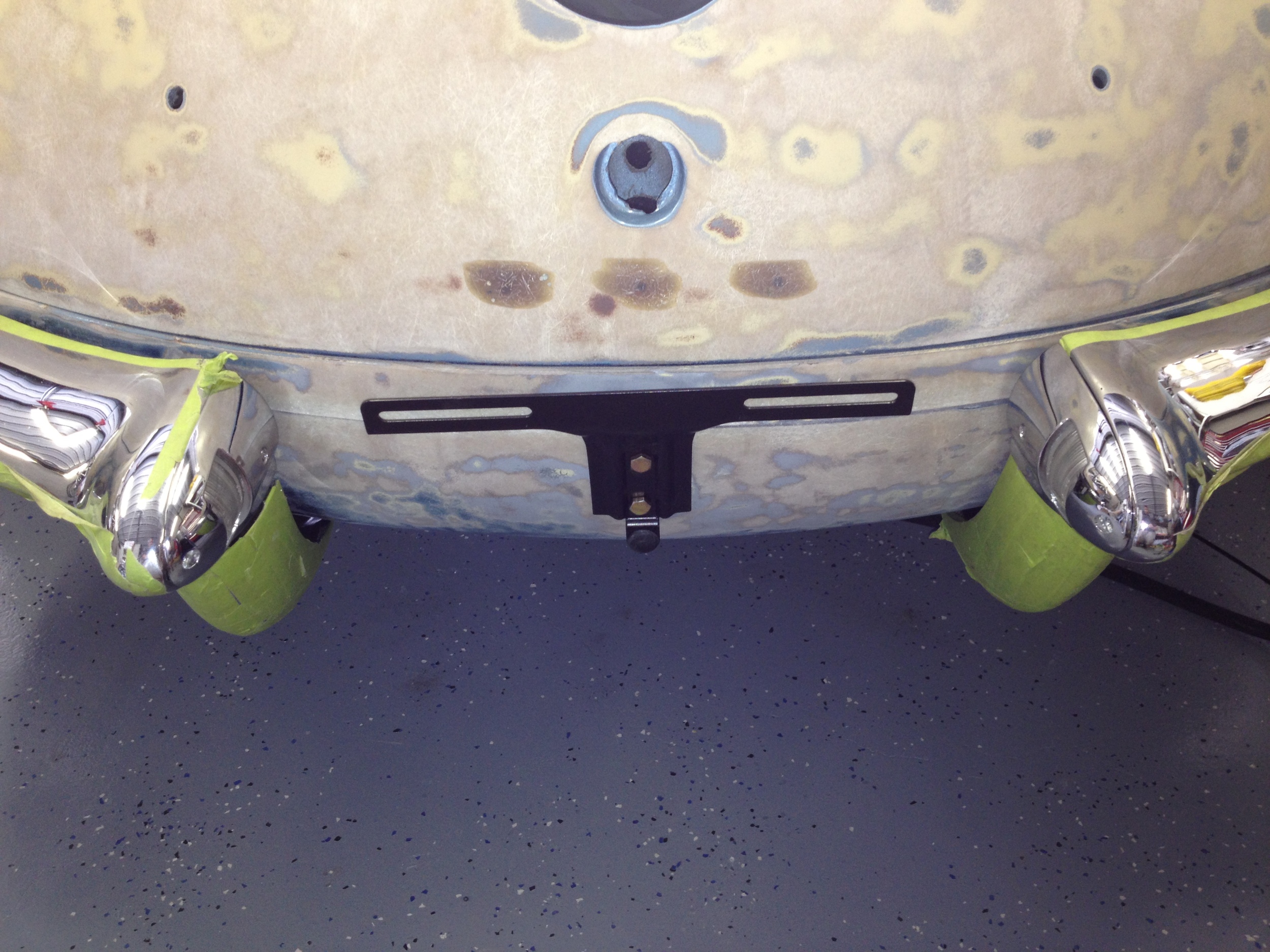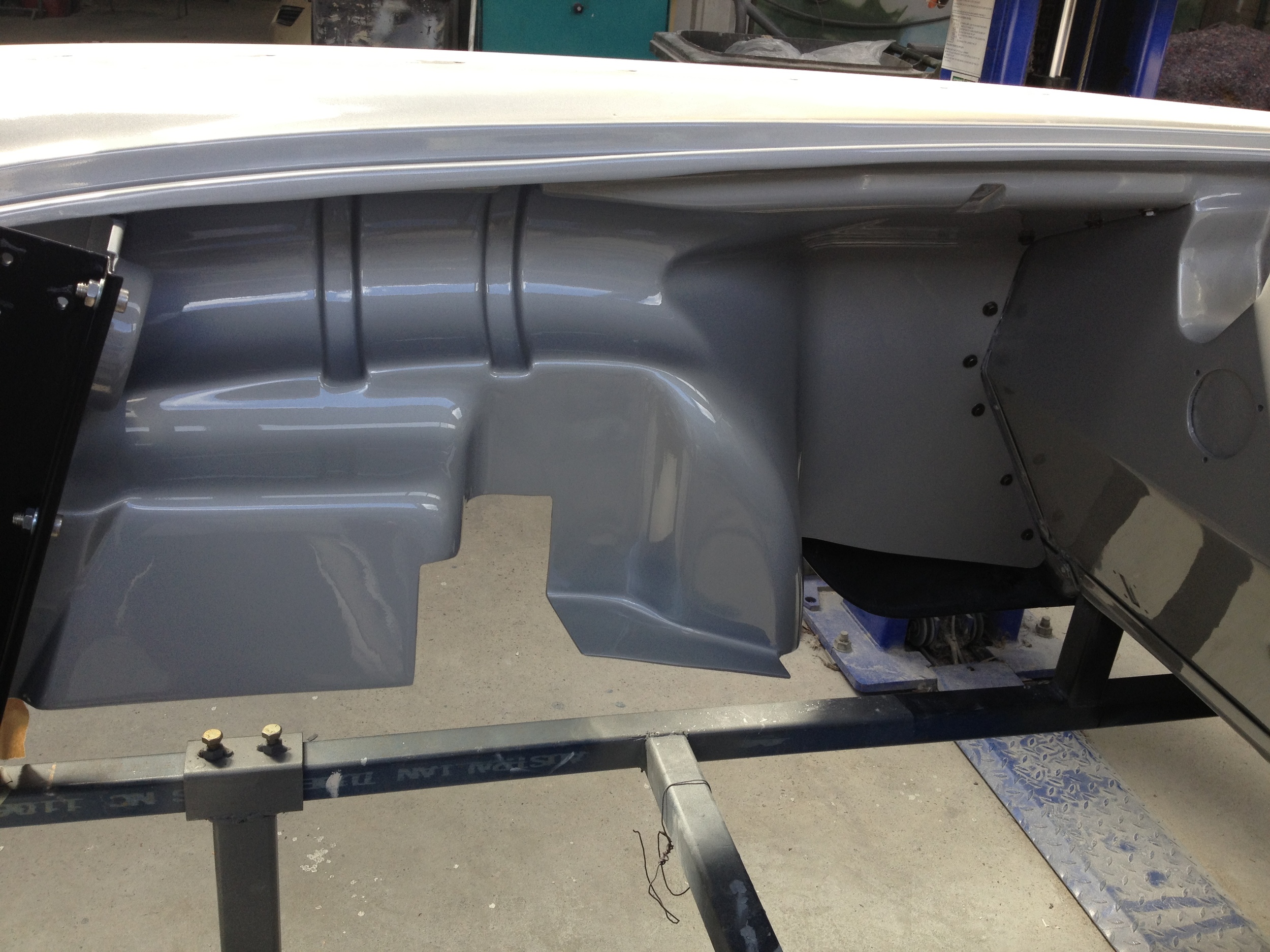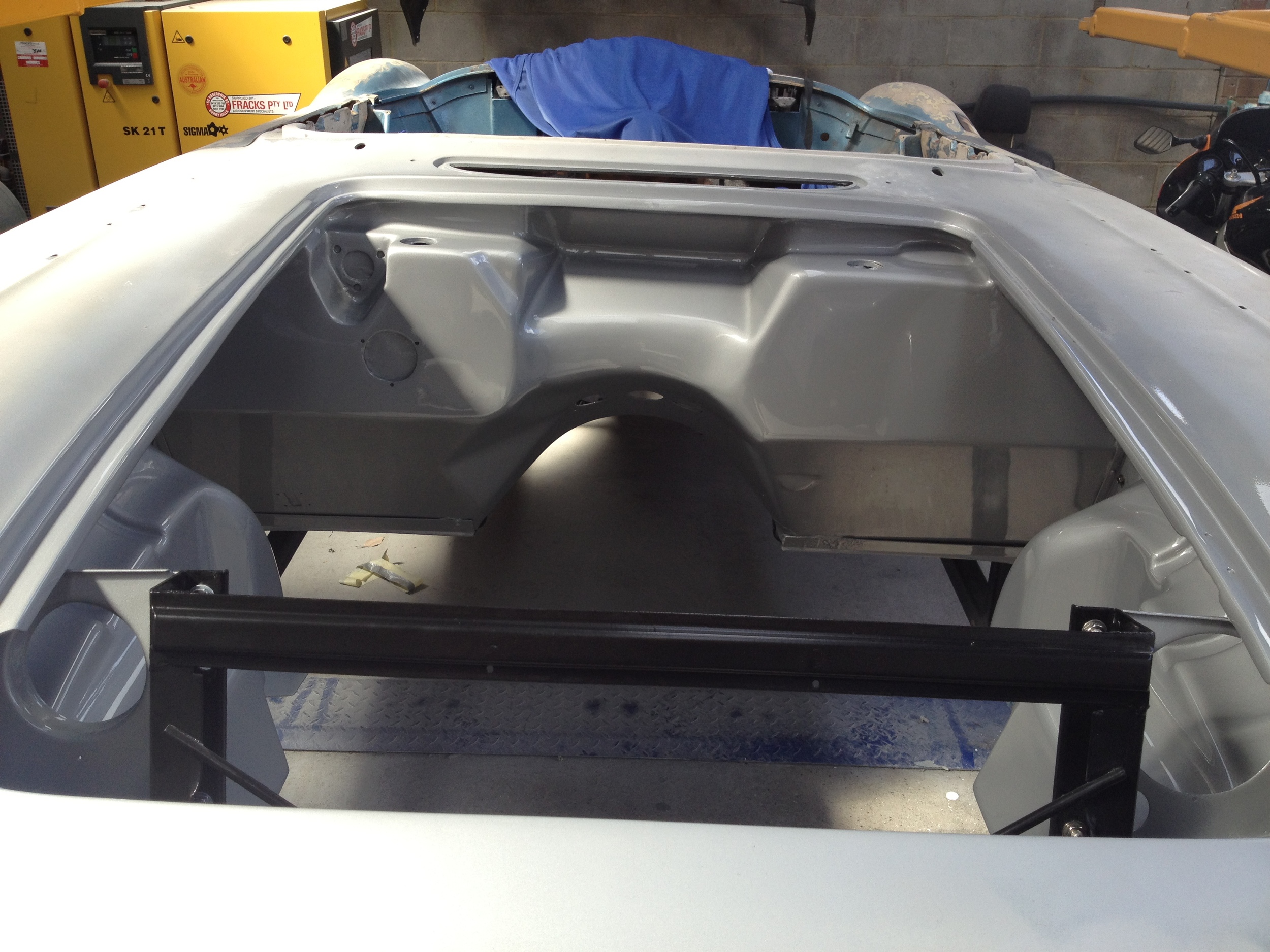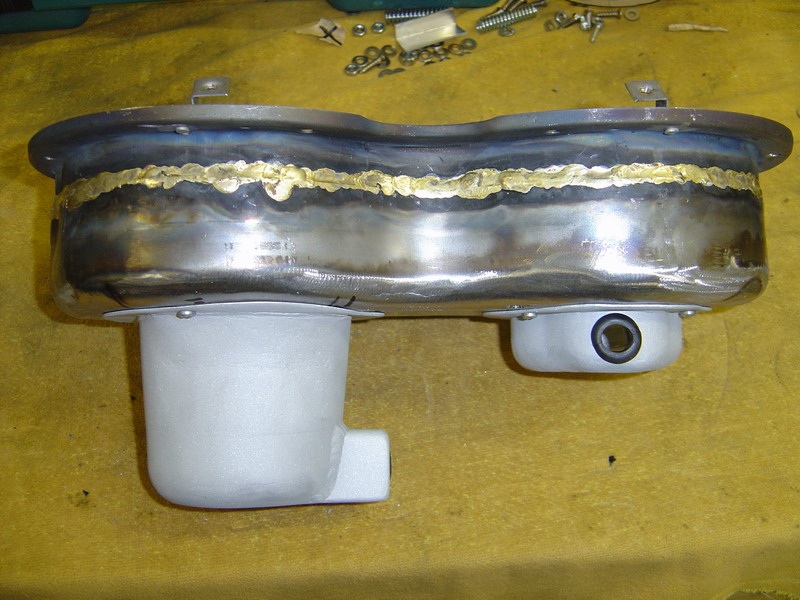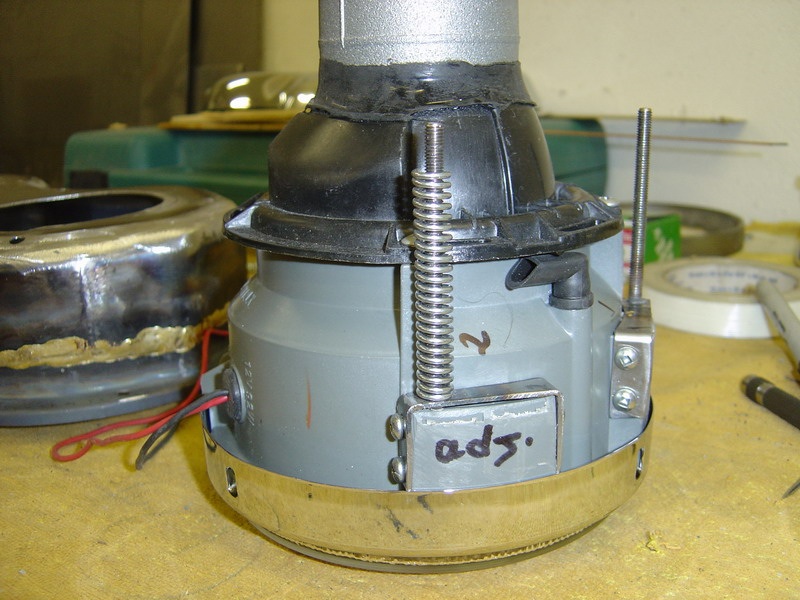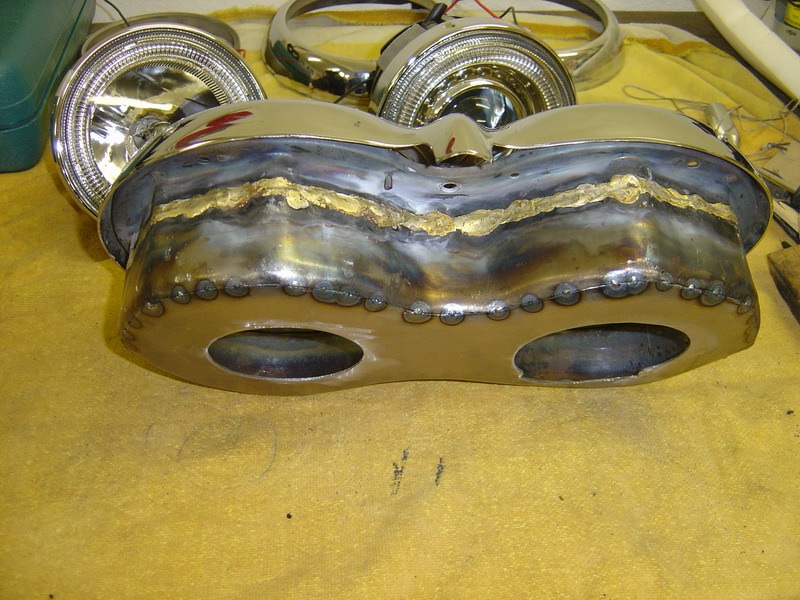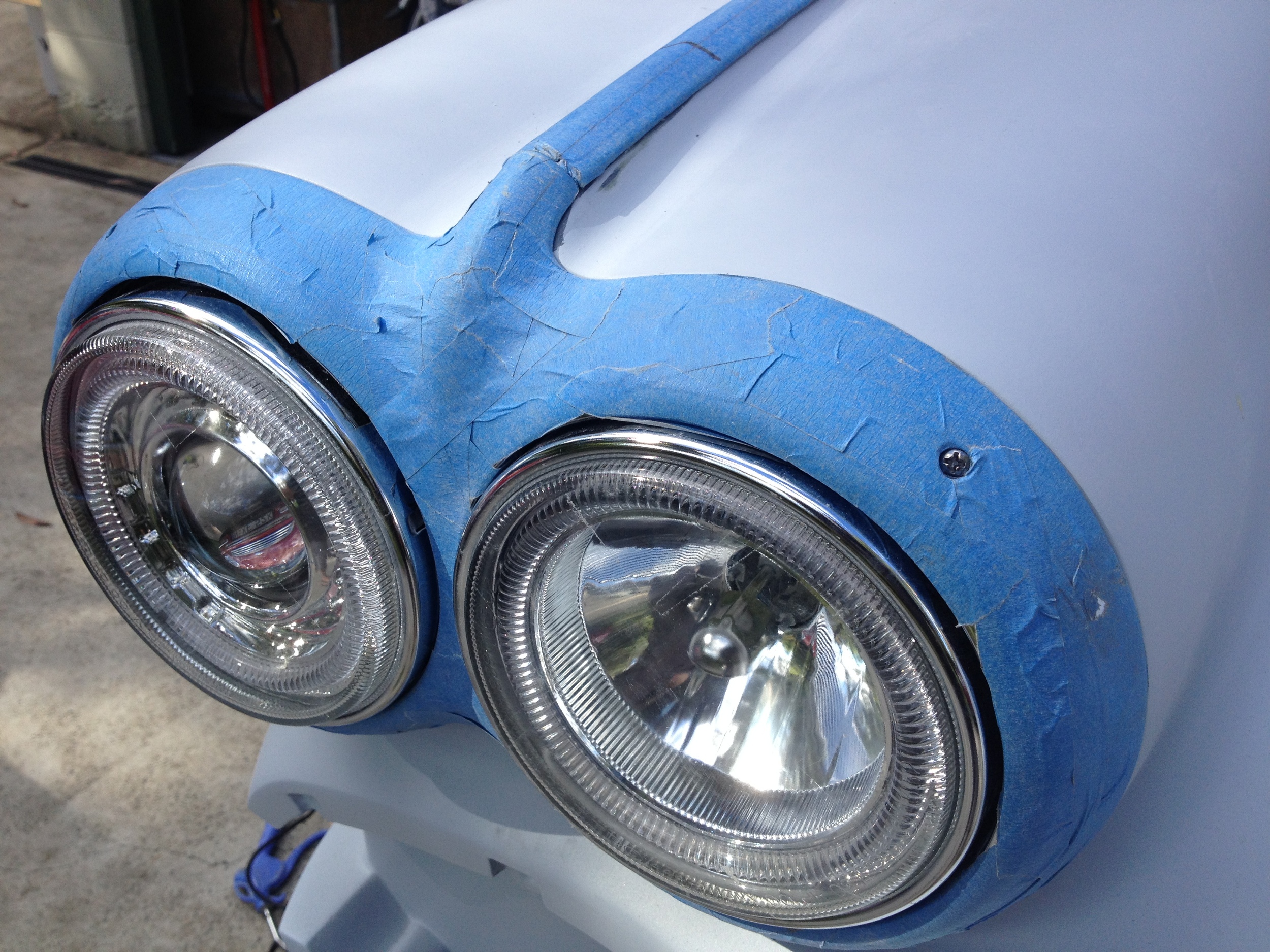 The body
There were some horrors lurking under the 50+ year old paint. Most of these cars have had some damage, but this one must have been owned by Mr Magoo and had more than its fair share of front end damage.
I had made an early decision that this car would look stock from the outside, so no widened rear end (which does look good!), no cowl delete and the fuel filler remaining where GM put it. But what I didn't want that GM included in that era, was large panel gaps and poor trim fit!
The front end was not salvageable, so I decided to fit a new one. Not for the faint hearted - and very time consuming. I stripped all the previous damage around the body and repaired her properly. I built up all the panel edges to give nice gaps. If you look at many Vettes, the front end trim fit can really let her down, especially around the fender top and headlight 'tang'. I built all these areas up, as well as everywhere a trim piece was fitted. I believe I spent over 70 hours just getting the front mouldings and headlights fitting beautifully.
I removed the body and painted the engine bay first. The rest of the paintwork was completed with the body on the chassis, shimmed and aligned. These body shells do flex considerably even with the door braces in, and even though you can paint with the body off, there are risks of stress cracks. The body had to come off and go back on the chassis a number a times during the build, I managed to get it down to a 40-minute procedure.
Some of the mods
There are some subtle modifications to the original design: the hood latches are custom and the headlights are from a 7 series BMW - which required a lot of bucket modifications (special thanks to Art Morrison for his advice here). In fact, it takes about 80 hours to modify those lights! I replaced the trunk and deck-lid hinges with gas struts as the 58 Corvette has very heavy trunk irons that make the trunk so heavy that the trunk could not stay open with just the hinges. I moulded a battery enclosure into the trunk as the original spot was taken by an oil cooler for the transmission. Amber indicators are mandatory in Australia so I could not have the original rear set-up with break lights doubling up as indicators. Instead, I found that Harley Davidson indicators match the look of the era pretty well.
John Ward
< a touch of luxury < > the hidden secret >