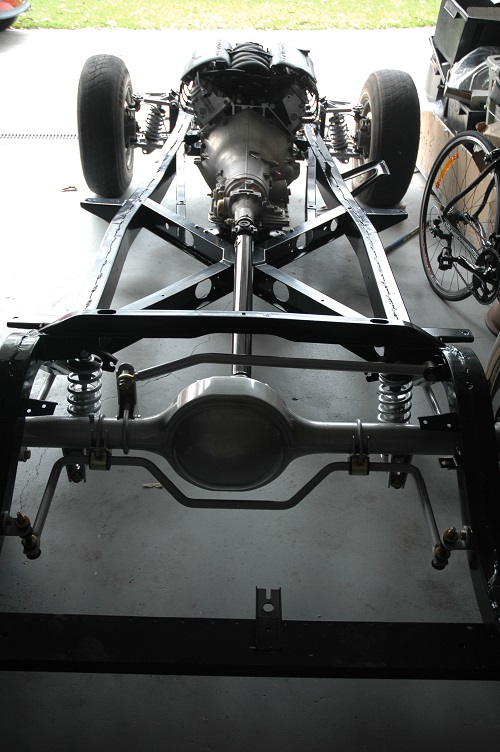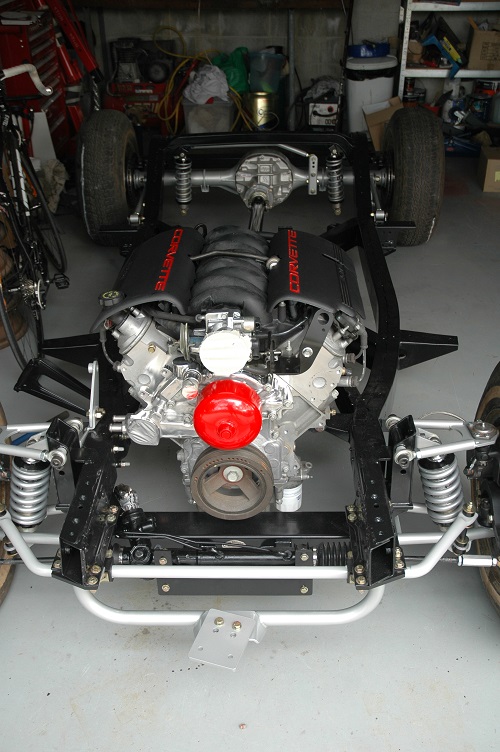 The basics
The original 283ci engine was replaced with the 5.7L GM LS1 producing 350hp. And although the original chassis was in excellent condition, it was after all designed in the 50s. To bring it in to the current century, I modified the original chassis to accept front independent suspension and converted the rear leaf springs using a 4 link set up and QA1 coil overs. Both ride firmness and height are adjustable.
I upgraded the brakes to discs all-round, all the hydraulics are all stainless steel.
Power train
The LS1 is coupled with a 4L60E 4 speed automatic transmission which fits snugly without having to modify the body. The diff is a solid axle 9" from the Ford stable with slightly shortened axles to allow for wider wheel rims.
I modified the original ECM and coupled it with a new Painless Performance chassis harness to cope with the additional options like power windows and air conditioning.
John Ward
< a body to die for < > the conversion >
> Go back to the 1958 Corvette page <